Your front porch, unlike your back porch or patio, is usually open to public view. It's the first thing people see when they come to your door. And you know what they say about first impressions! Your front porch should be clean, tidy and uncluttered. For most people, the back porch is where all the action is. Keep the front porch low key. You can successfully utilize some of the ideas suggested below to add a touch of class, but don't overdo it.
Your back porch, especially if it's older, can be a catch-all for storage and miscellaneous junk. Or it can be transformed into a place of beauty and, if it's large enough, a fun spot to entertain. Here are a few ideas you can use, or maybe they'll just spark some plans of your own.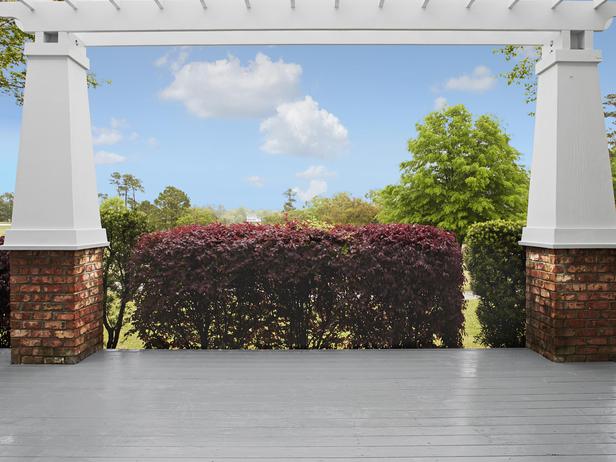 First, clean it up thoroughly, including bird droppings, cobwebs, bugs, and any other dirt and trash that shouldn't be there. If you have a wooden floor, sand and patch it, if necessary. Follow this with a good quality exterior wood or concrete stain. You may need a second coat. Paint the floor, if you prefer, but staining will last longer. Don't forget to spruce up any railings or fences you may have around your porch.
If your back porch is adjacent to your living room, partitioned off with large glass doors with your porch in full view, you can probably skip the above. But consider your living room decor, when decorating a porch that is going to be right outside your living room. With some imaginative design, your porch can become an outside extension of the room.
HAVE A LOOK AT SOME OF THE HOMES WE'VE BUILT
A colorful weatherproof rug or carpet will add a cozy touch. If you have an artistic bent, a carpet design can be painted on your floor, possibly with help from a stencil. Also drapes or weather appropriate wall coverings will add some flair.
You can add new or used furniture. Wrought iron or all-weather wicker are good furniture choices. You might like a porch swing. Used furniture might need a touch up with paint. Add brightly colored all weather cushions and throw pillows. If necessary, make sure the colors don't clash with the living room decor. If your porch is small, scale down your furniture. Large pieces can quickly overpower a small space.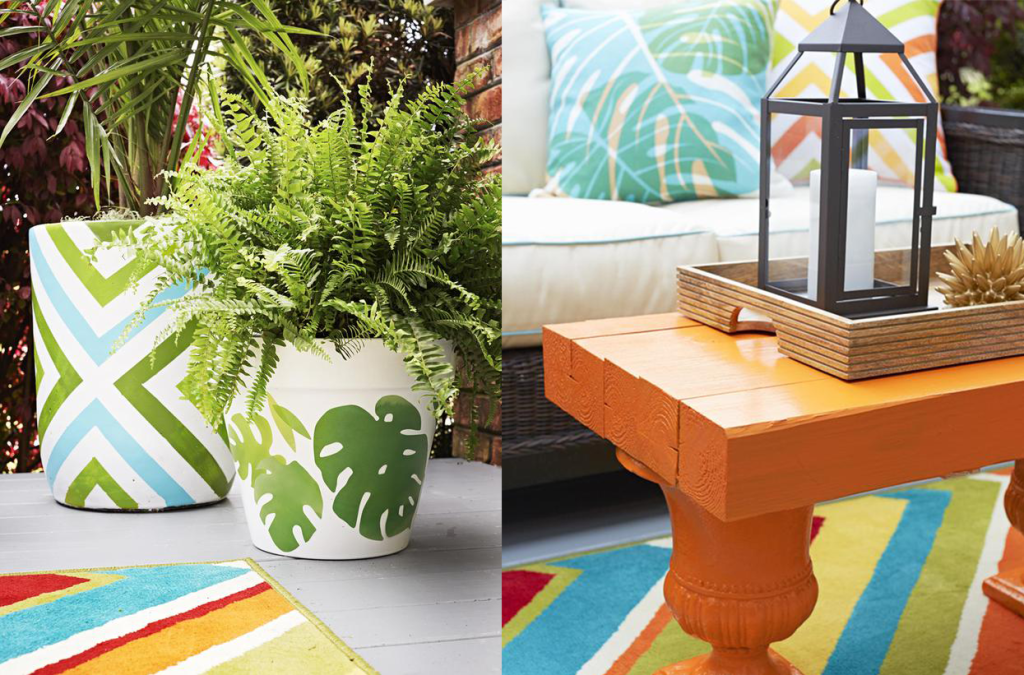 If you want a coffee table or other small table, but can't find one quite the right size, build one. Heavy plywood or planking can be cut to any size you wish. Lay it across a couple of large cans, buckets, or other containers, filling them with rocks or sand for additional weight. An alternative would be to lay the tabletop over cinder blocks. If the width requires more than one plank, glue them together with Liquid Nails for added rigidity. Use paint or stain to create an attractive finish. If you need an additional small table or countertop, try a small rolling cart.
As space permits, beautify your porch with shrubs and flowering plants. Other ornaments such as driftwood, shells, or colorful stones will add to the design.
As you move forward with your porch improvements, you will undoubtedly develop some ideas of your own. Let your porch reflect your personality and be a welcoming place for you to enjoy the company of your friends.