No matter how large or small your front yard may be, it takes just a few ideas and a little imagination to transform it from a drab, lifeless space to a welcoming, interesting garden.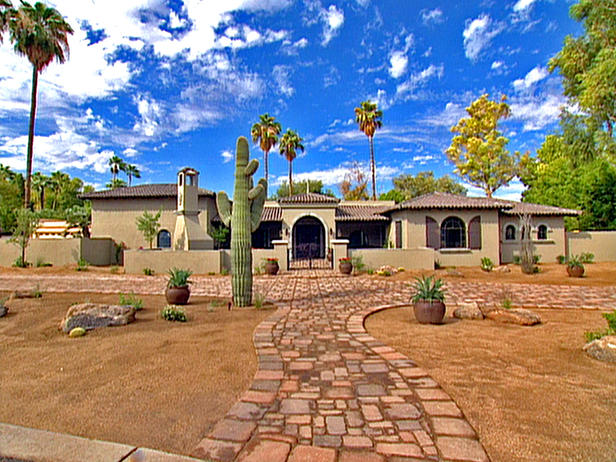 Walks
A walkway through your yard space might help. Try flagstone or cobblestone instead of the plain look of concrete. Find a color that will complement the color of your home. A winding or curved path, if you have the space, will add more interest. Perhaps a lily or fish pond created from the same type of stone would also add to the effect. If your yard is sloping, consider using steps rather than an inclined pathway.

Fences
Fencing can add a dramatic look to your landscaping. But not the chain link kind! If you're looking for a simple, old-fashioned look to your home, the traditional white picket fence might be just the ticket. And there are many more interesting styles and designs of wooden fencing you should consider. Wrought iron railings, too, come in a variety of styles. They can be painted to match or contrast your house and landscape, trimmed with touch of gold paint or some other complementary color. If you have the time or the expertise, stone can be used to produce a striking effect.

Buildings
The color or design of your house, sheds, or any other outbuildings should not be left out of the equation. Large colorful flowers can sometimes conflict with the color of your house. Make sure this is not a problem. If the outbuildings appear less than attractive or out of place, perhaps they could be hidden behind some shrubbery. Bushes and large shrubs can either enhance your landscape or serve as a distraction to direct your vision elsewhere. If your house is small, hiding portions of it behind large bushes or trees can make it appear larger.
HAVE A LOOK AT SOME OF THE HOMES WE'VE BUILT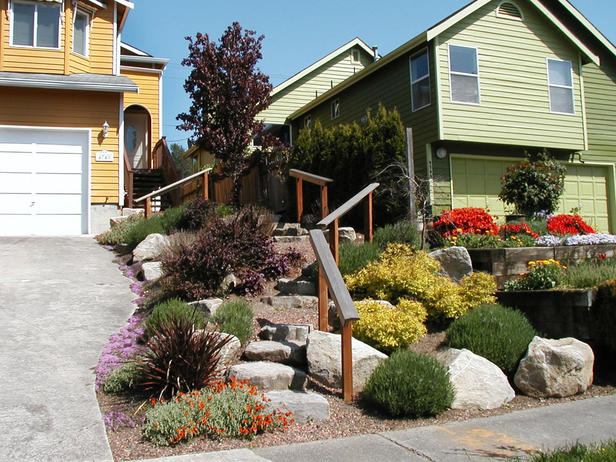 Rocks
Large rocks or boulders placed strategically around your lot will add a distinctive look. These are especially effective in desert areas where water conservation is to be considered. They complement the drought tolerant cactus type garden, and fit well in most any other landscape design.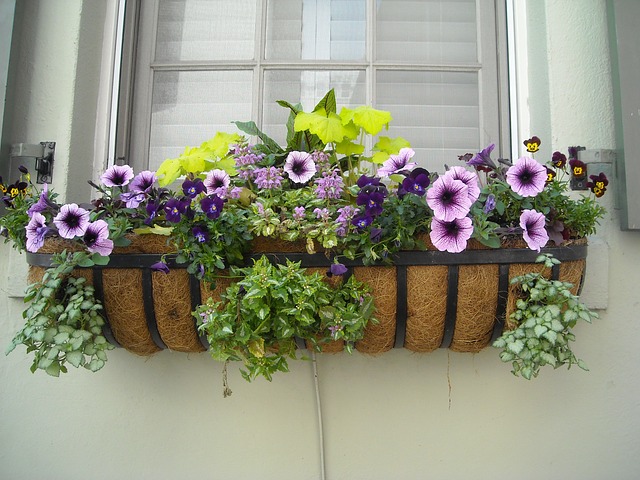 Windows
If you have a two or three story home, window boxes are a clever way to add a little color. Trailing, blooming vines that hang from the windows in a cascade of flowers are especially attractive.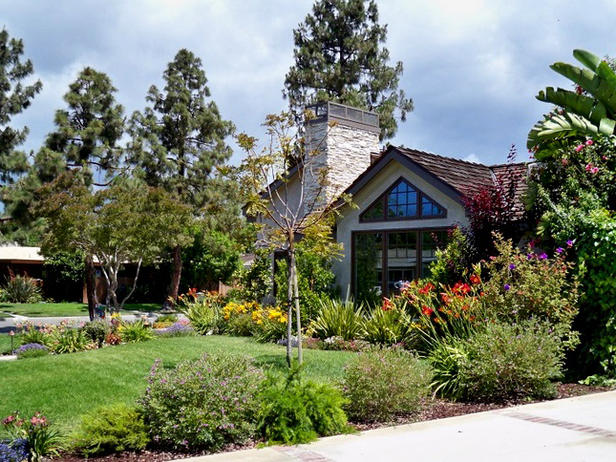 Trees
When planting trees keep the design of your yard in mind. The droppings from 'messy' trees that are constantly losing dead twigs, bark, and leaves are not something you want to have around flower beds and shrubbery. Keep those out in the open where the debris is easy to rake up. Also keep tree sizes in mind. Small trees tend to be overpowered by large stately homes. The reverse is true for smaller homes.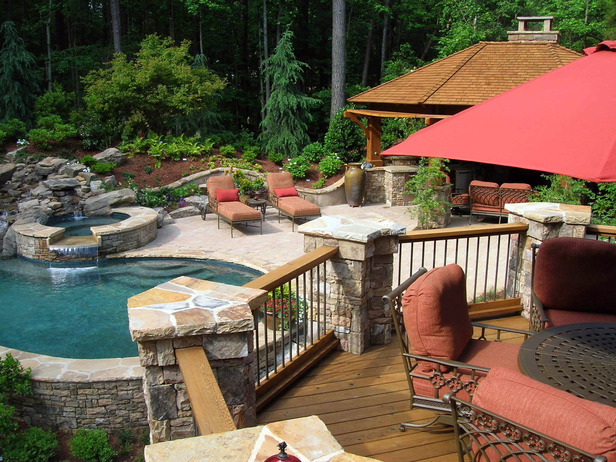 Water
If your climate allows it, a fountain, waterfall, or some other kind of running, trickling water is always a nice touch. If you live in a cooler climate, this might be just a summer only addition. Add a bench to sit beside it and relax, preferably in the shade of one of those trees that you planted.
The possibilities are endless depending on the size of your yard. Planter boxes on the deck or porch. A terraced rock garden. Whatever you choose, your garden will reflect your personality and be a constant source of enjoyment.